Sell more with more knowledge - Dynamics 365 Sales
Microsoft Dynamics 365 Sales makes modern selling not only possible, but easy and efficient. It offers everything that salespeople, sales managers, and sales employees need to be successful. Because it systematizes the sales process, standardizes and automates many processes and helps to make data-based decisions. From lead processing to after sales. In B2B and in B2C.
What your sales force does with Dynamics 365 Sales
Data management with Microsoft Dynamics 365 Sales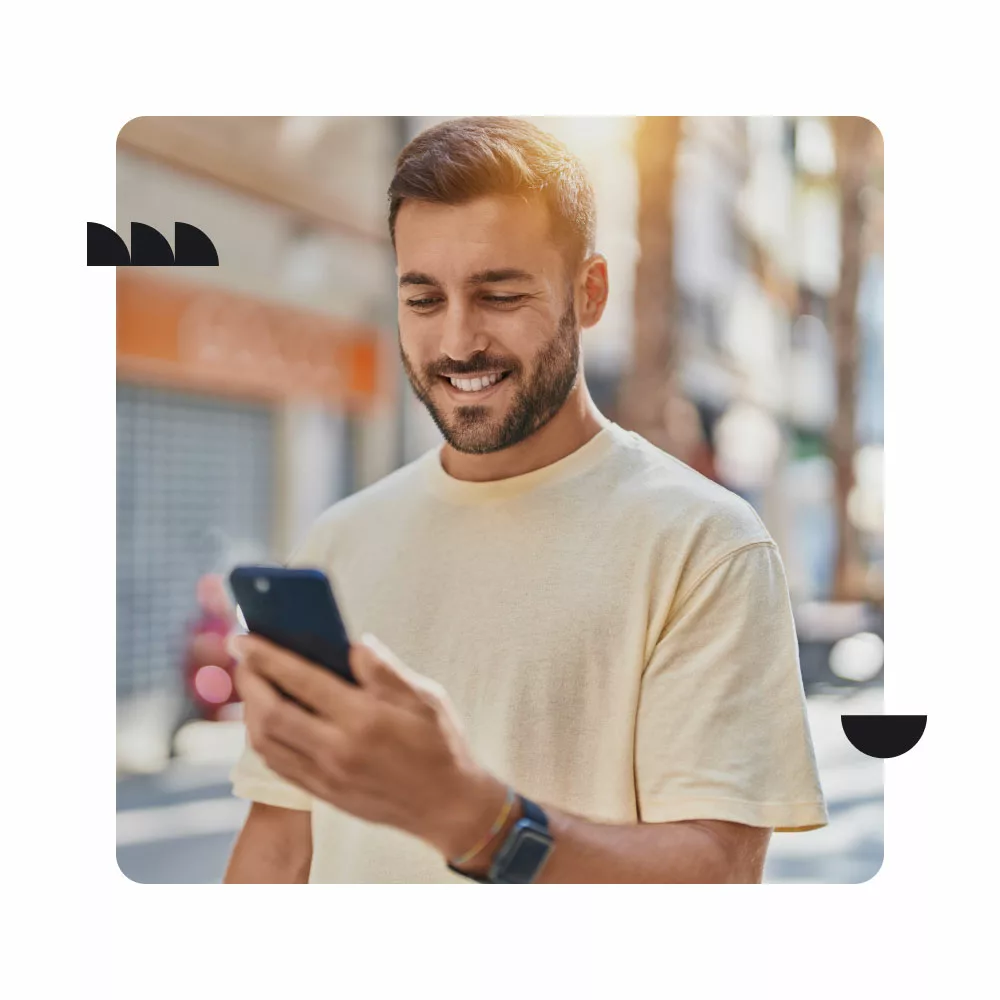 Knowing everything - the 360° view of customers
Address and master data, e-mails and conversations - CRM with Microsoft Dynamics 365 Sales means managing all relevant information centrally. Outlook, teams, but also LinkedIn profiles can be integrated. Your tasks, appointments and people involved are integrated right from the start. And with "Insights" you have even more information about what your customers need and want.
Central address and master data management
Systematic storage of all contact points and activities
High degree of integration
Customer Insights
Insights with Microsoft Dynamics 365 Sales
Understanding more - the sales overview
Real-time reports
In the dashboard you can see your sales funnel. Sorted by sales phases, you can see the revenue potential per phase step and thus the sales pipeline. Target/actual comparisons, analyses and reports are available to you without any additional effort. And that means: More control and better planning of all sales activities.
Forecasts
How many leads are likely to convert into customers? How many customers are at risk of leaving? What sales fluctuations or growth can be expected? And what products or services will sell well in the future? Your sales team uses artificial intelligence in Microsoft Dynamics 365 Sales to get early briefings and warnings.
Potential
Unique segmentation capabilities help you discover potential that would otherwise have been overlooked. Because every object in Dynamics 365 Sales can be found. Would you like to see all sales in the last 30 days? All customers with specific interests? Or all companies in a specific region? From many different stakeholder groups, segment those with similar interests or the same position in the customer life cycle.
Activity management with Microsoft Dynamics 365 Sales
Make better decisions and act more purposefully
With Microsoft Dynamics 365 Sales, you will make data-driven decisions in the future. Because it bundles and supports all sales information and activities. As a result, you spend your time on the really important leads and achieve better effects.
What does Microsoft Dynamics 365 Sales facilitate?
Quotations and contracts
Create complex documents in the electronic customer file to achieve shorter response times.
Customer communications
Easily create templates for all types of communications and save them per customer to ensure consistent customer experiences.
Routine tasks
Save time on routine tasks by automating rules for actions, such as creating a task or sending an email.
How does Microsoft Dynamics 365 Sales work?
Data-driven
Dynamics 365 Sales replaces the different gut feelings with resilient facts and thus improves the quality in sales.
AI-powered
It uses scoring models to improve conversion, for example through optimized shipping times or entirely new actions.
Automated
Dynamics 365 Sales relieves the burden on your sales staff by automating numerous tasks.
What Microsoft Dynamics 365 Sales achieves for you
Do you want to drive your business forward?
In a personal conversation, we will show you how Dynamics 365 Sales supports you in this.
Arrange appointment
Contact